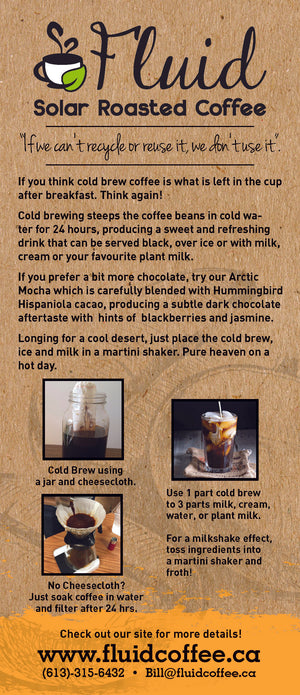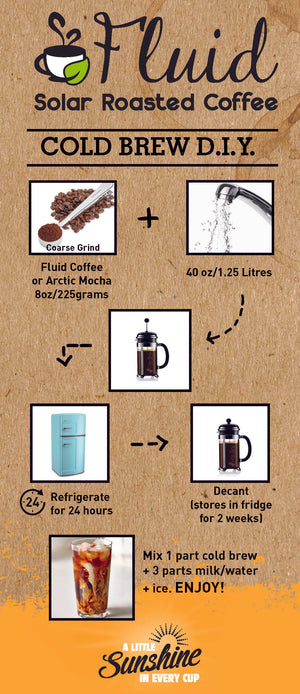 Arctic Mocha Cold-Brew - Full City
Varietal: Heirloom & Hispaniola Cacao
Score: N/A
Roast: Full City
Notes: Full City Roasted - Pre-Ground for Infusing
Origin: Ethiopia & Hispaniola
If you think cold-brew coffee is what is left in the cup after breakfast, think again!
Cold brewing steeps the coffee beans in cold water for 24 hours, producing a sweet and refreshing drink that can be served black, over ice or with milk, cream or your favourite plant milk.

Our Arctic Mocha features Ethiopiques coffee blended with Hummingbird Chocolate Maker, Hispaniola cacao nibs. (You may recall their Hispaniola chocolate winning the world gold medal). This blend features a very smooth African coffee with floral and deep chocolate notes.

See our July 31, 2018 blog posting for instructions on how to brew this product.
---