Cold Brew for Hot Days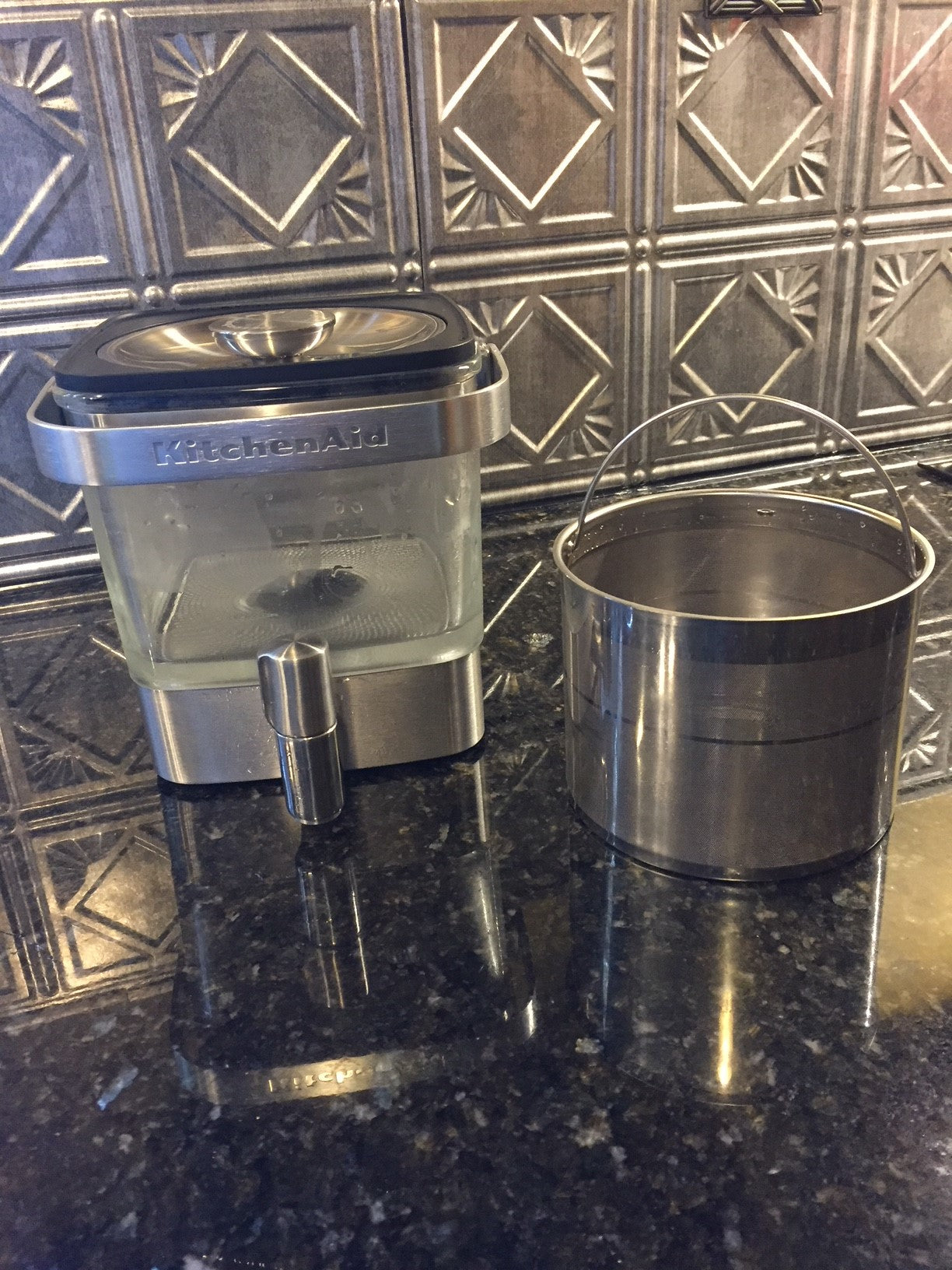 The Dog Days of Summer are now upon us and some people have a hard time enjoying hot coffee. Fluid Coffee comes to the rescue with amazing cold-brew mocha and coffee options.
Now, just in case you think that cold-brew is what is left in the bottom of your breakfast coffee cup, think again.
Our Arctic Mocha features Ethiopiques coffee blended with Hummingbird Chocolate Maker, Hispaniola cacao nibs. (You may recall their Hispaniola chocolate winning the World gold medal). This blend features a very smooth African coffee with floral and deep chocolate notes.
The cold-brew method works very well with all of our mid to dark roast coffees as well.
In this picture we are using a Kitchenaid cold brewing unit, but any bottle with cheese cloth filter or French press will work just as well. (You can also directly mix coffee and water and strain later with a coffee filter or fine sieve).
1. Use 8 ounces/225 grams (1 package) of Arctic Mocha or coffee ground very course.
2. Add 1 1/4 litre (or quart) of cold spring or filtered water to the ground coffee. Let sit a minute or two to "bloom", then stir coffee to break up the top crust.
3. Cover and place in fridge for 24 hours.
4. Strain coffee and reserve the concentrated cold-brew.
5. The cold-brew should be diluted between 2 to 3 times with water/ice/milk or plant milk to your desired serving strength.
The drink is amazingly smooth and sweet; even die hard sugar addicts shouldn't require any sweetener.
For a frothy milkshake-style drink, add the cold-brew, ice and milk combination into a martini shaker and get it rocking.
We hope this saves caffeine lovers everywhere from the heat waves to come!