Espresso UR Self Cafe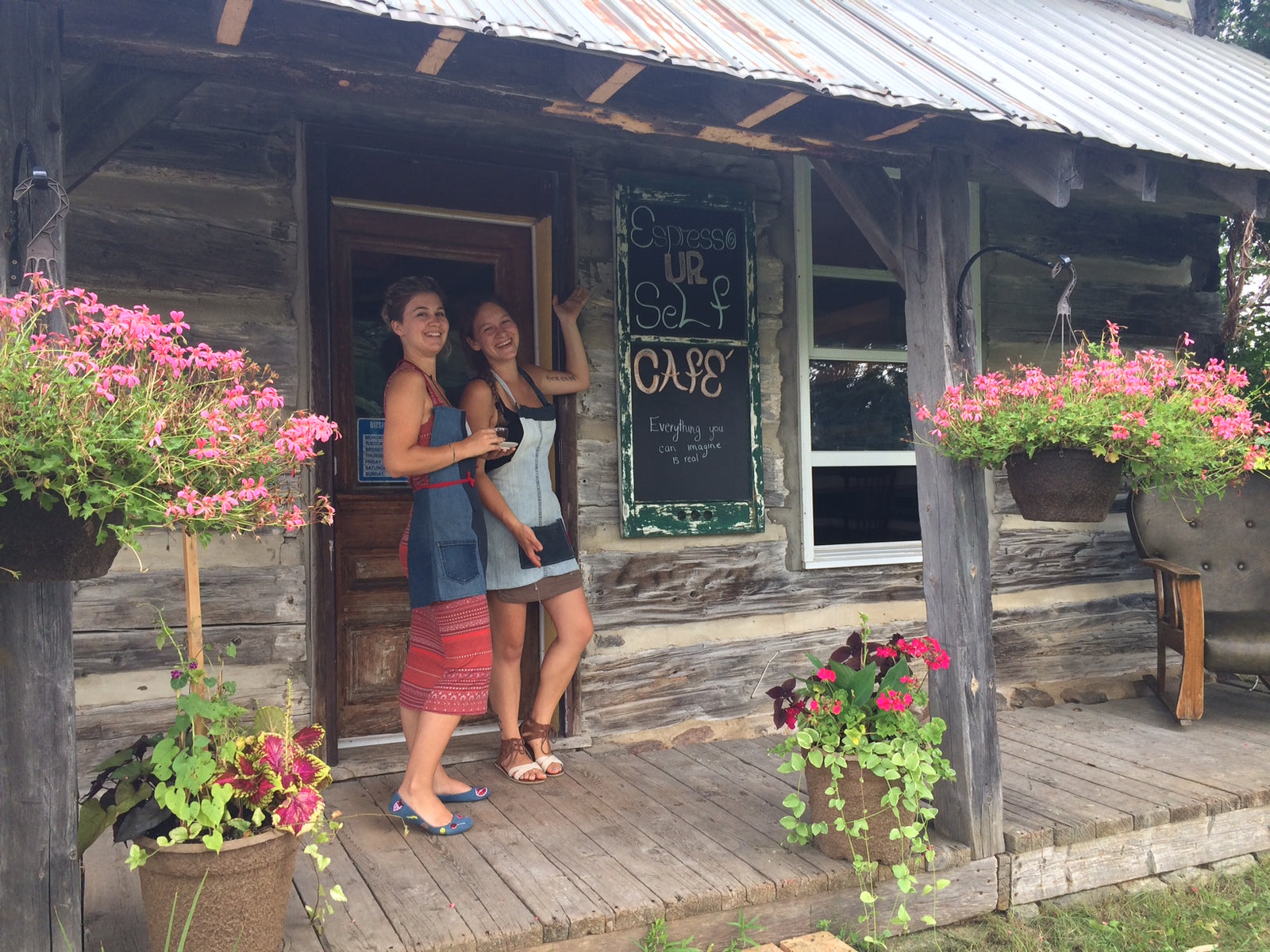 Fluid Coffee loves supporting small business people, and sisters Sevanah and Larissa fit that description nicely. They have recently opened their new cafe/bistro Espresso UR Self in Eganville at 8744 Highway 60, K0J 1A0. For more info, check out their Facebook page Espresso UR Self Cafe
These enterprising women have converted a log building into a beautiful cafe with outside deck and flower gardens. They focus on cooking with local ingredients, baking their own pastries and bread, as well as using vegetables and herbs grown in the greenhouses right on the property.
The cafe is a great stop during a summer drive or bike ride, through the rolling hills of the Bonnechere Valley area.
Oh, and by the way, be sure to enjoy a cup of Fluid Solar Roasted Coffee in one of Sevanah's hand-thrown pottery coffee mugs. Nothing could be better!