Foodsmiths Perth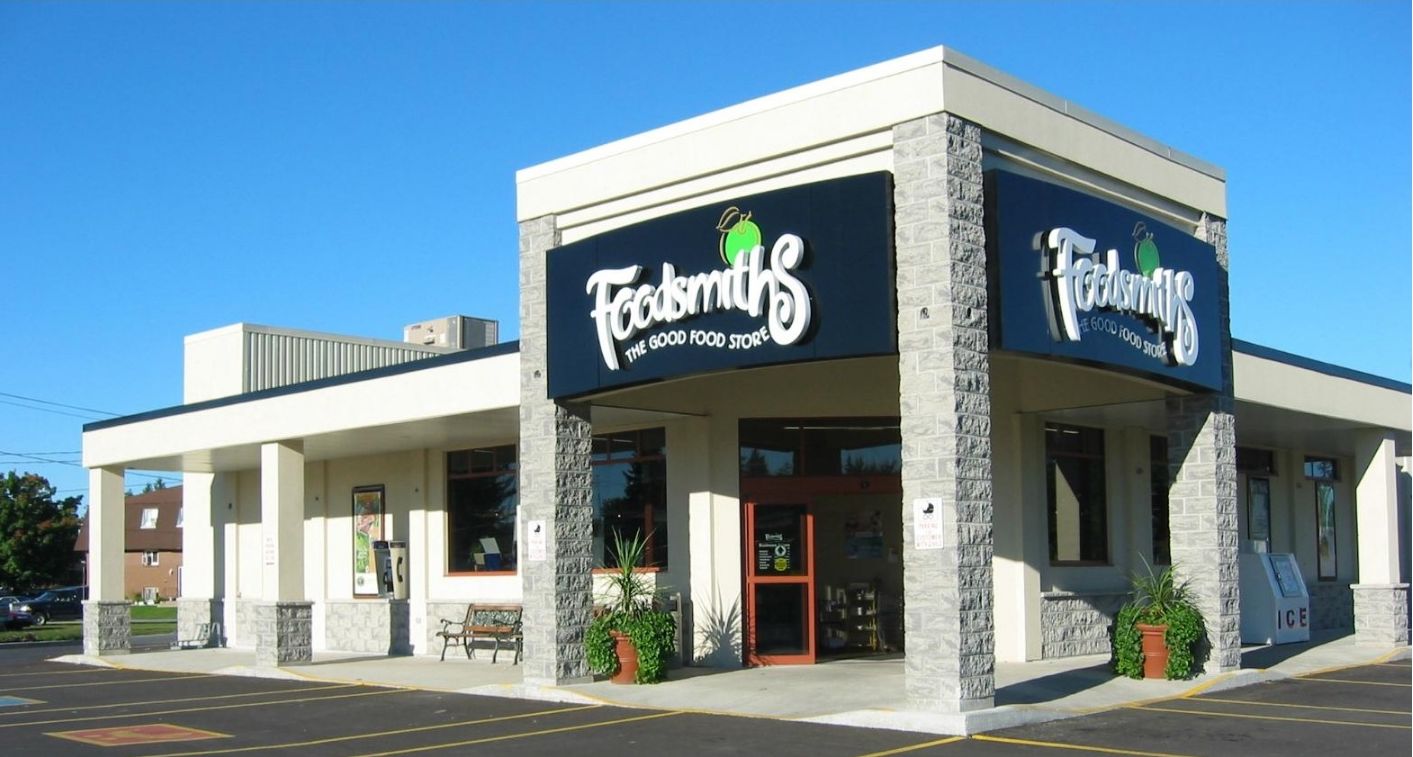 A lot has changed since Foodsmiths opened their door for business in 1977. Beginning with this tiny store in Lanark, owners Claire and Don Smith developed their legacy of supplying organic, fresh and local products. Foodsmiths has grown to become one of the largest independent food shops.
Forty one years later, the keys have been transferred to new owner Bill Watts who has been a manager of the store for nine years. (Bill is seen chatting with Lorraine Kemp from Fluid Solar Roasted Coffee).
Fluid Solar Roasted Coffee is proud to be a partner with Foodsmiths and we wish Claire and Don the very best wishes for their retirement.
We also congratulate Bill Watts on taking the helm of Foodsmiths and we look forward to working with Bill and team for years to come.