Interesting Feedback....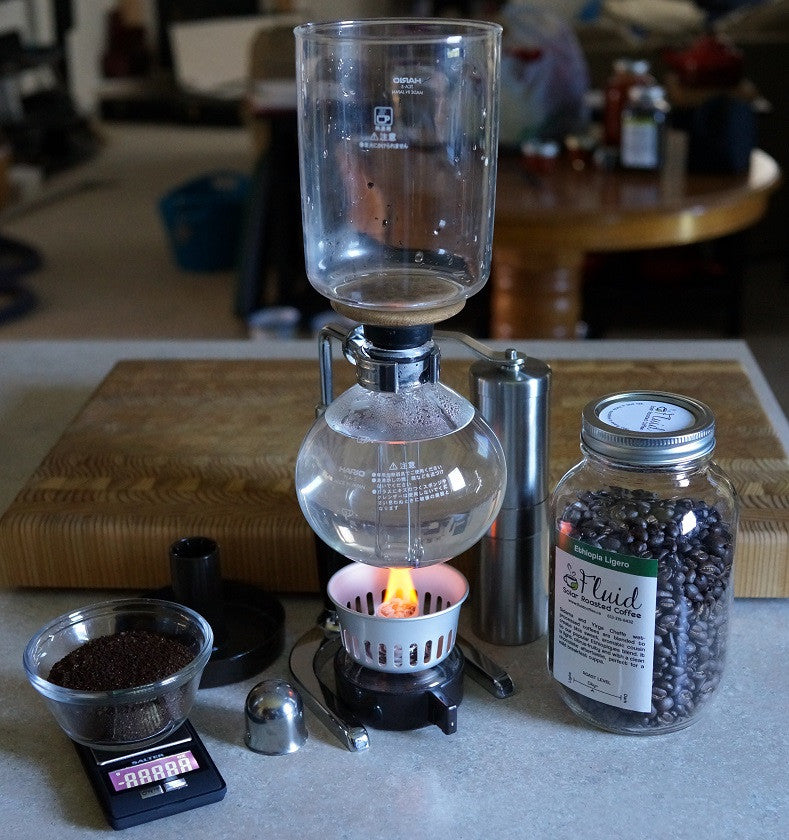 We love hearing from our customers. Many like to offer words of encouragement, or ask where to buy our coffees. Some, such as Paul from Ottawa, decided to send in a few images of his coffee brewing equipment. He described his method as "a cross between chem lab and kitchen appliance." (Just in case you are thinking this thing is working on the wrong side of the law, we can assure you the only drug coming from this is caffeine).
Keep those emails and messages coming!